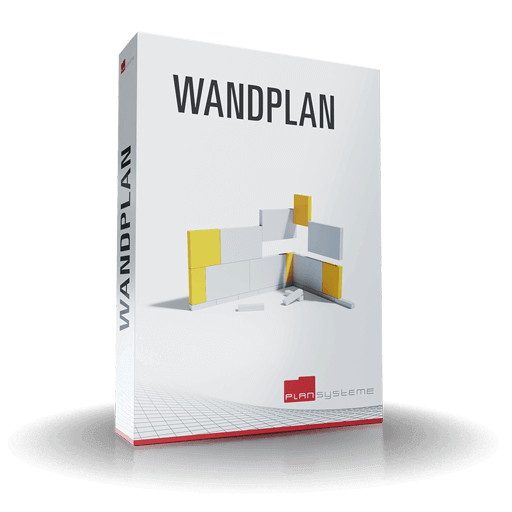 Wandplan – the flexible standard
WANDPLAN IS A MODERN CAD APPLICATION
…which was developed to meet the latest requirements for economical construction. In particular, the optimised and careful use of resources and manpower is at the centre of all phases of the planning process
WANDPLAN IS AN OPEN PLATFORM
for building structure-oriented modelling in structural engineering. The focus of the range of services is on the elementation of masonry by means of arbitrarily extendable sets of rules. The elementation can thus be tailored to specific customer requirements and adapted if necessary. Due to the modular structure, Wandplan can be extended by further, special solutions, e.g. ceiling elementation. Many well-known companies in the building materials industry already work successfully with Wandplan – including the majority of sand-lime brick manufacturers.
A HIGH DEGREE OF AUTOMATION
is an essential feature that makes working with Wandplan so efficient. All building structures relevant to the masonry element are displayed as independent objects and can be edited independently of each other. Among other things, walls, recesses, lintels, special components, shutter boxes and wall slots are created with just a few mouse clicks, provided with properties and automatically taken into account correctly by the application.
A MULTITUDE OF EVALUATION OPTIONS
is available to the user at the touch of a button. Composite printouts – from the cover sheet to all laying plans of the project and the corresponding cutting plans – are automatically compiled, the layout is carried out and printed.
WANDPLAN IS A TEAM PLAYER
and unfolds its great strength in interaction with the solutions already used in the company and can take over master data as well as project data from other applications.
WE REALLY ACCOMPANY YOU
in all phases of the process optimisation project. Benefit from our extensive know-how in the areas of project planning and execution. Furthermore, we offer project-accompanying technical support via hotline, updates, remote maintenance – up to the training of your employees.