PLANSYSTEME
DO YOU HAVE ANY QUESTIONS? YOU ARE WELCOME TO CONTACT US!
Please do not hesitate to contact us. In a first non-binding conversation we will find out how we can help you and if our solutions fit to your needs. We are looking forward to meeting you!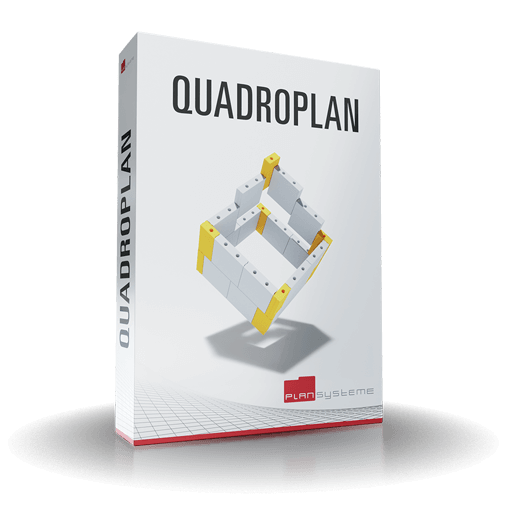 Optimally planted – optimally exploited
QUADROPLAN IS A MODERN CAD SOFTWARE
…which optimally supports architects, developers and construction companies in the planning and implementation of construction projects in the QUADRO system.
BRICKWORK IMPLEMENTATION
The software has been specially optimised for the masonry element of Quadro and its various variants. The close cooperation with the sand-lime brick manufacturers ensures that both the standard QUADRO system and QUADRO E and QUADROTHERM, if desired also with chimney blocks for length compensation, can be planned in a practice-oriented manner.
OPEN PLATFORM
QUADROplan is based on the general software Wandplan. Wandplan is an open platform for building structure-oriented modelling in building construction. Many well-known companies in the construction materials industry already work successfully with Wandplan – including the majority of sand-lime brick manufacturers.
DEGREE OF AUTOMATION
A high degree of automation is an essential feature that makes working with QUADROplan efficient. All relevant building structures for masonry elementation are displayed as independent objects and can be edited independently of each other.
EVALUATION OPTIONS
A wide range of evaluation options are available to the user at the touch of a button: completely dimensioned floor plans, clearly laid out installation plans, sectional plans, mass determination – with display of e-channels if required.